Feel The World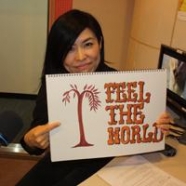 SUN 19:00-21:00

An international program for foreigners who lives in Fukuoka, also for Japanese who are interested in foreign countries.
"How can Fukuoka be an international city?"
"How could make foreigners live more convenient and comfortable in Fukuoka?"
This program has a discussion section inviting a foreigner who lives in Fukuoka to the studio and make an interview. The topic is between foreign country and Fukuoka. There are always many discoveries and many culture shocks. DJ Rhea is a main host and each time with a foreigner DJ who is from France, Korea, Indonesia, Malaysia, Peru and Philippines. This program enables you to "feel the world".

Discobery of Dairen

SUN:20:10-
discovery_of_dalian

DJ:Yina

Fukuoka City Information

SUN:20:40- Chinese
(2nd,4th Week)